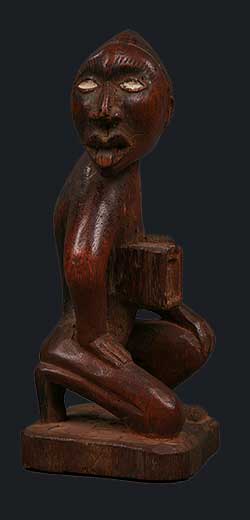 Welcome to my website!
The gallery began with the private collection of art collector – Cezary Ziontek. Through donations and acquisitions it has grown to include masks, figures, weapons, religious icons, tools, textiles and others. Most of the items I enlisted during a trip to the Black Land, there are also objects purchased or received from other collectors. A large part of the collection consists of items from the time of "colonial".
Original African art products having a certain value is extremely difficult to get, because nowadays African people massively produce all kinds of souvenirs of negligible value. It should be emphasized that modern products of Africans are indeed high-level workshop, but they are still kind of air port art designed for tourists.
If you are interested in a true African art, I will be happy to hear from you. Feel free to contact me. 
Call me 

0048 602676000

 or email cezary@afrikon.com

I'd love To Hear From You!
Let Me Know About Your Interests.